Born in 1970. From around 2008, he started spending his time creating art at "Izumi no Sato" welfare facility located in Izumisano City, Osaka Prefecture. He always looks forward to spending time on the facility's art activities which are held twice a month for a limited time of around an hour in a small atelier full of natural light coming from the greenery mountain before him. He likes to draw lifelike lively objects which often includes the themes such as houseplants, seasonal vegetables and fruits. After observing their still life visual, he then uses ink and finishes in a dash. Occasionally, he uses bamboo chopsticks and paints with watercolors, and sometimes adds an accent.

1970年生まれ。2008年頃から、大阪府泉堺市にある福祉施設「和泉の里」にて美術活動の時間を使って制作を始める。 施設での美術活動は、月に2回、1回1時間ほどの限られた時間だが、山の緑が目の前に迫る自然光の入る小さなアトリエで行われ、作家はその時間を待ち遠しくしている。 生命力溢れる、生のものを描くのが好きで、観葉植物や季節の野菜、フルーツなどが主題になることが多い。それらの静物をじっと観察した後に、墨をつかって一気に仕上げる。時折、竹串を使ったり水彩で着彩をして、アクセントをつけることもある。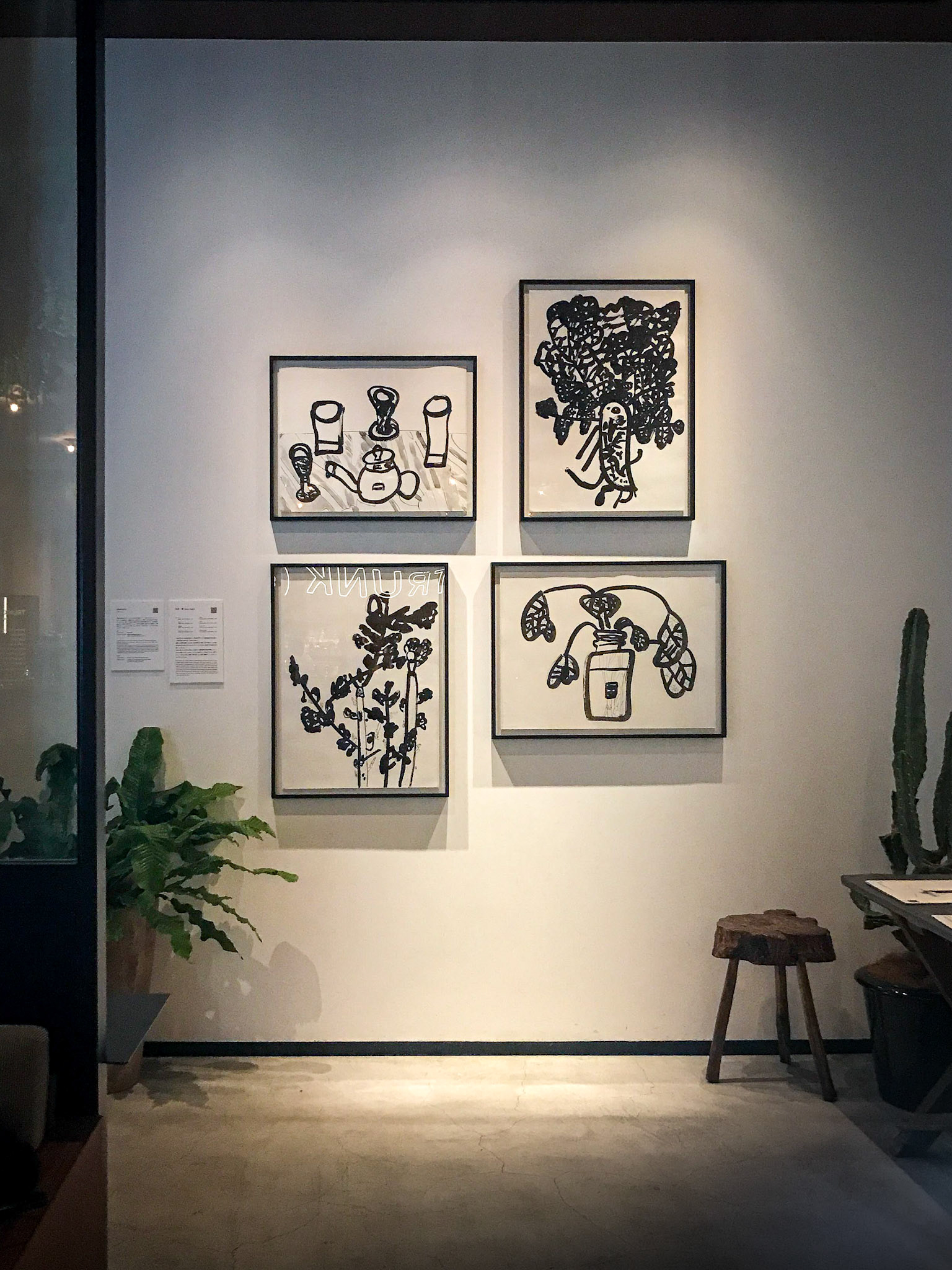 Capacious aims to introduce artworks produced by people with disabilities living in Osaka. We chose "capacious" as our project title, representing it through the symbolic image of a large bag with no compartments. We would like to take this project as an opportunity to re-consider the potential of art when experienced without the baggage of conventional trajectories defining contemporary art or limitations of language. We hope to build connections between two groups of people – the first one being artists, their families, and institutions they belong to; the second group will include art professionals and art patrons. We hope to cultivate new relationships among them, and encourage more people to collect artworks through our project.
大阪府内の障がいのあるアーティストの作品を現代美術のマーケットに紹介するプロジェクトです。カペイシャスを直訳すると、容量の大きい、包容力のあるという意味で、大きな仕切りのない袋をイメージしています。現代アートの歴史や言葉による縛りなど既成の枠組みを取り外し、作品を純粋に鑑賞することで広がる可能性を追求しています。作者やその関係者(施設の方やご家族等)と、美術関係者やアートファンのあいだを繋ぎ、新たに広げながら、作品が多くの方々にコレクションされることを目指して活動しています。